Water Damage Restoration Bakersfield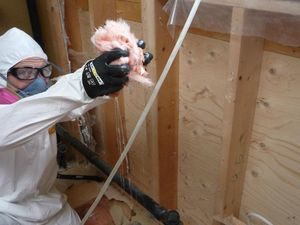 911 Restoration of Bakersfield aims to provide top quality repairs for your home or commercial property. Regardless of how your water damage emergency happened, you can count on our IICRC certified water damage restoration Bakersfield pros 24/7/365, all year round.
With rigorous training and a Fresh Start mentality, our water damage Bakersfield specialists know what it takes to properly clean, repair and restore your home. By arriving fully geared and equipped within 45 minutes of your initial call, our quick response helps to avoid further damage and harm. The longer you wait to mitigate a water damage situation, the more harm you can cause such as mold growth, structural and foundation damages.
For immediate assistance and affordable flood cleanup from frozen pipes to pipe bursts, call the water damage Bakersfield pros with 911 Restoration of Bakersfield.
What To Do When You Find Water Damage In Your Home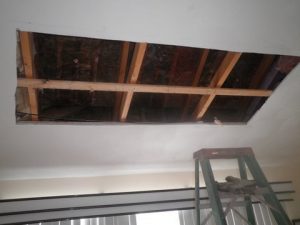 Walking into your kitchen or bathroom to find it flooded can initially be a scary and overwhelming moment, but these things happen, and to reduce the stress, the best thing to do is call an expert right away.
While the experts are en route for your flood damage, there are some things you can do to help the situation. The water damage restoration Bakersfield pros advise to do the following:
Disconnect the power
Know where your water valve is so you can shut off the water
Wearing gloves for protection, clean up the water with a mop; this will prevent things from getting moldy
Dry out the affected areas with a fan or by opening up the windows
Emergencies occur without warning and water can ruin your furniture, clothes and prize possessions. It takes a pool of water anywhere from 24-48 hours to become contaminated with mold spores, but if you take these proactive measures, you can reduce the amount and cost of damages. The last thing you want to deal with is the mold remediation process.
Leave it to our mold removal specialists to provide you with a safe environment to breathe in. Our licensed, bonded and insured water damage Bakersfield pros give you the Fresh Start you need and deserve. The minute you notice a leak, call the mold remediation experts at 911 Restoration of Bakersfield.
Quality Water Damage Restoration Cleanup After a Water Damage Emergency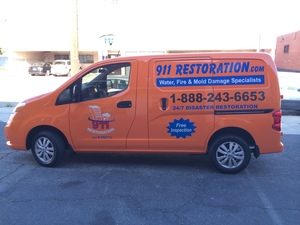 Ceiling leaks, toilet overflow, mold growth and fire damages are all situations that require immediate attention and urgent action. With the experience, skills and knowledge our water damage restoration Bakersfield company has, you can trust us to implement repairs with the highest level of quality in mind for your satisfactions.
Aside from the top-notch restorations our water damage Bakersfield pros provide, our project managers and administrative staff will help you from the minute you call. From scheduling your same day service to helping you file your insurance claim. We offer this so you can get it done correctly the first time and so we can provide the best price for your repairs.
911 Restoration help you get your home or business back in safe and comfortable conditions, contact the us today.