Water Damage Restoration in Bakersfield and Kern County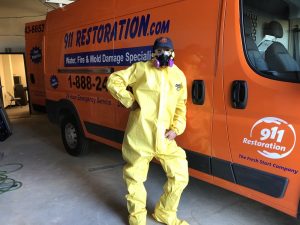 If your home or business has been hit by water damage in Bakersfield, you know how devastating it can be. Property floods hit hard and fast, and the destruction they leave behind can require a range of repairs, including water extraction and even mold remediation.
At 911 Restoration, we understand the urgency and the risks. That's why our expert water damage restoration technicians that service Kern County and surroundings are highly trained and available to handle your water emergency the second it happens.
Call cleaning services in Bakersfield any time, day or night, and our water remediation experts will be at your door within 45 minutes, guaranteed. When water floods your property, every second could mean the difference between minor damages and expensive property loss. Your dedicated water damage restoration team knows this, and they consider your emergency their emergency.
Technicians oversee every aspect of comprehensive water damage restoration. They offer free visual inspection for property owners, emergency water removal and structural repairs, and even mold inspection and remediation.
By the time they leave your property, they will have fully restored your home or business and preventing future damages from mold and water incidents.
With service like this, your property disaster transforms from a crisis to a new opportunity for a Fresh Start. Call 911 Restoration of Bakersfield today, and our expert water damage restoration team will help you turn things around.
Emergency Water Damage Restoration Services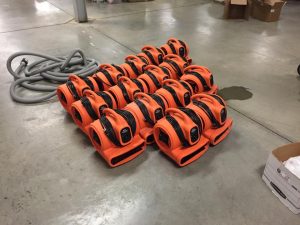 911 Restoration of Bakersfield offers truly comprehensive water damage restoration services.
When Bakersfield cleanup technicians arrive on the scene, you can be sure they're fully prepared to provide any service needed to resolve your unique situation. They offer an emergency boarding up, roof repair, and leak detection and repair.
If your water incident is caused by storm damage, they go to work immediately to repair the destruction.
If a burst pipe has flooded your property, they pack out and store your unharmed belongings, then immediately extract the water. They use professional-grade fans to leave your property bone-dry, then test and evaluate structural damage to determine where additional repairs are needed.
They even follow flood cleanup with a mold inspection. Property owners who have dealt with water damage frequently experience mold infestation in the aftermath. 911 Restoration of Bakersfield gets out in front of the problem by promptly inspecting for mold in the affected area. Our water damage restoration technicians in Kern County are also certified mold remediation specialists. If they discover a growth on your property, they remove the mold carefully and quickly.
At 911 Restoration, the job isn't done until our staff has eliminated the problem, the cause, and the potential for future damages. We want you to feel the excitement of a new beginning with complete property restoration.
Don't just get rid of the water. Start fresh. Call mold removal companies in Bakersfield.
How Much Does Water Damage Restoration Cost?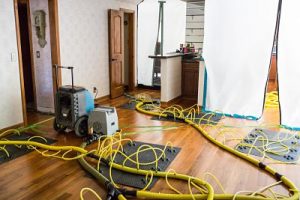 The cost of water damage restoration varies widely depending on your specific situation and the extent of your damages.
911 Restoration wants to make it as easy and affordable for you to put this property disaster behind you. Which is why we do everything to help you get every benefit you are entitled to through your homeowner's insurance.
We work with all types of insurance, and our friendly staff offers a free insurance consultation. Our team gives you a clear picture of what your insurance covers. They'll sit down with you and go over your insurance plan, highlighting which services are covered and to what extent. They'll even handle all the tedious paperwork, filing your claim and assisting you with property damage cost and itemizing your losses.
When all is said and done, they even bill your insurance provider directly.
911 Restoration wants to help you move forward from this incident, confident that your property is in top condition. Our staff works hard to minimize damages and save you money both now and in the long run. Call us today!!
Serving the communities of Bakersfield, Buttonwillow, Wasco, Shafter, Lost Hills, Delano, Lamont, Arvin, Mettler, Wheeler Ranch, Edison, Oildale ,Pine Mountain Club ,Tehachapi, McFarland, Kern County and surrounding areas.