Water Damage in Lamont
When water is left to lay stagnant on wood, drywall, cotton, and other surfaces, that moisture can quickly lead to water damage and mold. It is crucial to reach out for professional water damage restoration as soon as you experience a water emergency in your home or business. The technicians at 911 Restoration of Bakersfield is prepared to administer flood cleanup in Lamont on a moment's notice. The office is open 24/7/365 to allow repair techs to respond immediately to your call. They guarantee to arrive at your property within 45 minutes of receiving your request.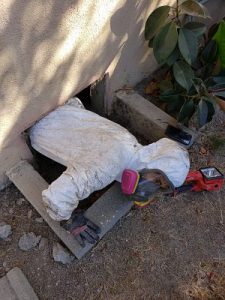 As soon as repair techs arrive on the scene, the technicians will provide a free visual inspection to the property owner. This initial assessment will allow the technicians to determine the extent of the damages and come up with an estimate.
Not only will the repair techs take care of the leak repairs and flood cleanup procedures, but they will also conduct any structural repairs and mold removal services needed.
Your safety is of the utmost importance to the entire restoration company, which is why technicians will test and evaluate any structural damages. Mold and water damage can eat away at wood and drywall, impacting the property's structural integrity.
Customers can expect to receive complete home restoration services when they hire 911 Restoration of Bakersfield, from leak detection and water extractions to dehumidifying and mold decontamination. 
Call the team you can trust to care and understand what you need when you require water damage restoration in Lamont. The highly-trained technicians will give you the peace of mind you deserve today.
Schematic Water Damage Repairs From A Experts You Can Trust
When your property is affected by a water emergency, it is critical to your recovery to call 911 Restoration of Bakersfield immediately.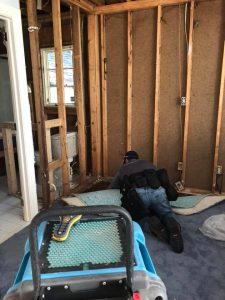 Customers can be completely confident in our technicians' ability to provide them with expert water damage restoration. 911 Restoration works with repair techs who have earned their IICRC certification by the Institute of Inspection, Cleaning, and Restoration.
Not only do we employ technicians who have reached the highest standards in the industry, but the entire organization is licensed, bonded, and insured for the protection of all their customers.
You can expect technicians to handle every aspect of the water damage restoration. They will administer water extraction, drying, and dehumidifying techniques, as well as thorough structural damage repairs and mold removal.
If the situation requires that your furniture and other belongings be removed from the premises to conduct the water remediation, technicians will provide pack-out and storage services to keep your items safe.
Our advanced qualifications and years of experience make 911 Restoration of Bakersfield Lamont's trusted source for leak repair and flood cleanup services. Give us a call today to receive the same-day restoration you need to make a full recovery.
A Water Restoration Team You Can Always Depend On
There is an element of blind trust that goes into choosing a restoration company. You hope that it lives up to the reviews and recommendations, but the only way to know is by experience.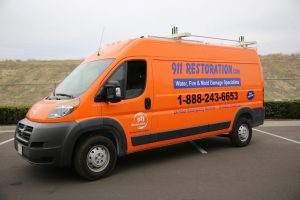 911 Restoration of Bakersfield knows that they will live up to your expectations, and their staff is eager to prove their dedication to customer service to you.
Not only are the technicians' experts at water damage restoration, but they are committed to providing the Lamont community with exceptional customer care. They will guide you through every step of the remediation process, making sure to explain everything along the way.
If you need assistance filing your insurance claim, then a staff member will provide you with a free insurance consultation. A professional will go over your policy with you to help you figure out the coverage you are entitled to receive.
The staff will file your insurance claim for you and directly bill the insurance company. Technicians on-site will assist you with taking inventory of the damages to create a lost itemization list to submit to your provider.
The main goal of 911 Restoration of Bakersfield is to keep their customers feeling safe and secure as soon as technicians arrive. So, whether you need flood cleanup or mold decontamination services, call the team you can count on to give you a Fresh Start today!
Servicing the cities of Arvin, Bakersfield, Buttonwillow, Delano, Edison, Kern County, Lamont, Lost Hills, McFarland, Mettler, Oildale, Pine Mountain Club, Shafter, Tehachapi, Wasco, Wheeler Ranch, and surrounding areas.