Commercial Water Damage Restoration in Bakersfield and Kern County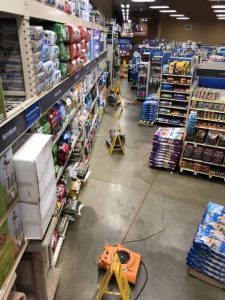 A water damage emergency in Kern County such as a pipe burst can cause an entire building to flood. If you are a property owner and find yourself in this situation, contact the commercial restoration Bakersfield experts with 911 Restoration of Bakersfield.
We understand the urgency when it comes to your business. For you convenience our local office is open 24/7/365 at 661-220-7584 and will dispatch an IICRC-certified water damage expert technician to arrive within 45 minutes of your call.
As soon as your dedicated commercial restoration technician in Bakersfield arrives, the first order of business to conduct is a free visual inspection for property owners. The visual inspection will determine where the source of the damage lies and the details of your water damage restoration timeline.
Our technicians are experienced, licensed, bonded and insured, so they can help you with all causes of the commercial property damage you have, including:
Flood damage
Sewage backup cleanup
Black water cleanup
Toilet overflow cleaning
Water extraction and drying
Mold removal
Mildew deodorization
Don't delay your call in fear of having to close down your business. The sooner you call us at 661-220-7584, the less damage you will have to deal with. Call the mold removal companies Bakersfield experts as soon as you find water flooding your property or suspect that there might be mold growth.
 Water Damage in Your Crawlspace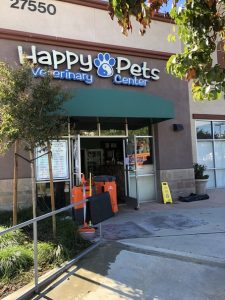 One of the most challenging areas to inspect and clean up in a commercial building is the crawlspace. Due to the fact that most crawlspaces have a limited height, building owners don't check the area until there is a problem.
One of the problems that can arise is a broken sewer line. This can cause black water to invade the crawlspace and eventually cause sewage to seep into the soil and cause an unpleasant odor. This is why it is important to have a specialist inspect your building at least once a year.
If you have the unfortunate luck of water damage in your crawlspace, call the commercial restoration Bakersfield experts.  With our advanced technology, state of the art equipment and tools, we know how to properly remove and clean stagnant water in any area of your building.
Call us the moment you notice an issue or suspect you might have a water leak. Our team will be there for with affordable and reliable solutions to get your property back to a safe and comfortable condition. Our number is 661-220-7584 and you can be sure that we will answer your call no matter the time of day.
Providing Affordable Commercial Water Damage Repair and Disaster Recovery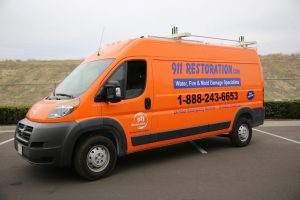 It can be overwhelming when you are in the midst of a water emergency, trying to figure out what to do, who to call and of course you think about the financial side of the repairs.
When you call our commercial restoration Bakersfield professionals at 661-220-7584 we will be able to answer and clarify any questions you have.
Every customer is assigned to their own project manager who will assist with everything from dispatching your technician to helping you understand your insurance coverage and we will even help you submit your claim.
For any water damage cleanup emergency in Kern County, call our IICRC-certified commercial restoration Bakersfield pros and we will make sure you get the Fresh Start you deserve!
Serving the communities of Bakersfield, Buttonwillow, Wasco, Shafter, Lost Hills, Delano, Lamont, Arvin, Mettler, Wheeler Ranch, Edison, Oildale ,Pine Mountain Club ,Tehachapi, McFarland, Kern County and surrounding areas.