Fire Damage Restoration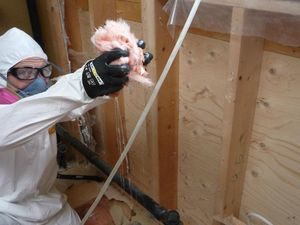 Experiencing a home fire is one of the most severe losses for a homeowner. After a sudden and destructive loss, trust the professionals at 911 Restoration of Bakersfield to provide reassurance, guidance, and fast fire damage restoration and smoke removal services for homes throughout the Bakersfield, CA community.
Following any disaster, our team is responsive to minimize damages and you can expect caring local technicians with extensive fire cleanup experience —  focusing on preserving your property and meaningful items, preventing additional structural damages, and reducing health and safety hazards for your family. With the professionals at 911 Restoration of Bakersfield you'll also benefit from:
Responsive Services 24/7/365: To minimize the damages after a fire, quick and active responses are crucial — that's why the team at 911 Restoration of Bakersfield is available to assist you 24-hours per day, seven days a week. We can even have a pre-loaded truck dispatched to your home within an hour of your call.
Free Onsite Inspections: Our team provides free onsite inspections to thoroughly evaluate the damages to your home and create a personalized and timely cleanup strategy.
Best Practices and Leadership: For many years we have been the best and most reputable disaster and fire restoration company in the area. Our licensed and insured technicians undergo continued education to learn about new fire cleanup techniques and tools.
IICRC Certified Restoration Technicians: Our specialists are certified by the IICRC and have completed advanced training in fire mitigation, restoration, smoke removal, and corrosion control.
Insurance Communication Capabilities: To ease your fire damage restoration process, our team can expertly file claims and communicate with your insurance company.
With the professionals at 911 Restoration of Bakersfield, you not only have access to the finest and most qualified fire restoration specialists in Bakersfield and its surrounding area, but also caring people dedicated to keeping you informed throughout every step and preserving the items you care about most as quickly as possible.
What To Do After A Fire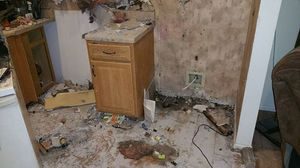 Fires in your home can be the result of several factors — protein fires from food in the oven, a furnace malfunction, natural fires from trees or shrubbery, or synthetic or natural items inside of your home catching fire. No matter what the cause of your home fire, you should never attempt to remove and restore your home to its former condition. Removing water damage, soot and smoke damage, and other fire damages is best left to a professional with the proper industry knowledge and state-of-the-art equipment.
As a homeowner, the best solution to restore your home is calling a professional within 24 to 48 hours after the fire to identify all areas of restoration and reduce chances of additional damages. Until professional assistance arrives, you can open windows to reduce smoke odor, clean laminate surfaces, change air filters in furnaces, discard any open food items, and send smoke damaged clothing to a qualified restoration dry cleaner.
After a fire, homeowners should not attempt to perform the following tasks:
Wash walls — incorrect leaning could worsen soot residue
Clean carpets or upholstered furniture
Use electrical appliances
Attempt to use ceiling fixtures like lights or fans
Touch items with bare hands — oil can ruin fabrics, walls, and woodwork
Trust Our Extensive Fire Damage Restoration Services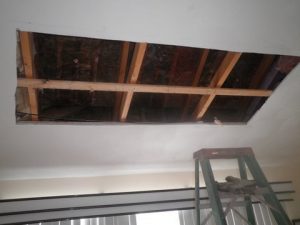 Not all fire damage is the same and different types require different approaches and methods to thoroughly remove the effects of smoke and fire. For example, ash and smoke can corrode materials and structures, smoke odors can linger and lead to health hazards, walls, appliances, and surfaces will yellow, and smoke can cause etching in glass and metal tarnishing.
At 911 Restoration of Bakersfield, we provide extensive and comprehensive fire damage restoration and smoke removal services, including:
Perform a free onsite inspection to identify the source of the fire and determine best cleaning and restoration solutions.
Evaluate items that may have been damaged. Remove contents from home including items homeowners need during restoration process including clothing and prescriptions. We also relocate damaged items that require cleaning and storage.
Remediate any water damage.
Remove ash and tar residue and perform fire extinguishing chemical remediation.
Perform structural restoration including remove charred building materials such as insulation and burnt wood, evaluate and restore damaged flooring, inspect framing and subfloors, and treat affected surfaces for smoke stain residue and odors.
Eliminate smoke odors and deodorize surfaces to pre-fire condition.
Complete home repairs and restorations to ensure safety and stability. Then return items to their original locations to help restore your daily life and activities.
When You Require Fast, Reliable Services, Call 911 Restoration of Bakersfield
At 911 Restoration of Bakersfield, we act quickly and efficiently to minimize the damaging effects of a home fire. We provide extensive and thorough fire cleanup, smoke removal, and water damage restoration services throughout the Bakersfield area and our team is dedicated to restoring your life fast, reliably, and affordably. We offer our customers 24-hour services, insurance provider support, and free onsite inspections.
To schedule our services or a free inspection, call us today at 661-220-7584 to speak to a specialist.