Reviews
With over 30 years of experience in the restoration industry, 911 Restoration has accumulated a large portfolio of satisfied customers eager to share their positive experience with you.
Since we provide a very vast array of services, our customers vary and include all personal, business and government entities:
Celebrities and VIPs
Property owners, managers and tenants
Management companies and large complex building owners
Big corporations, insurance companies and banks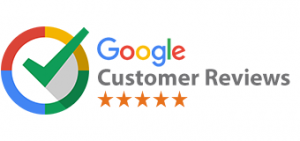 Rocio Luna

10th of August 2023

911 Restoration is a absolute blessing. Our entire home flooded , and it was bad. Aside from them drying out and reconstructing our entire home (and they did a gorgeous/quality job) they lead us to advice that was so helpful for us to get thru this process …they showed up when they said they would , never had to worry about them coming to do what they said they would . Eli and Chastity are a true business of their word. We Would refer their services in a heartbeat. Super glad we went thru them for all our repairs and more. Communication with them was also the best which brings comfort to a stressful situation ,they never left us wondering or never left us with out answers. Chastity always returned our calls and text so quickly. And Eli knows his stuff , knowledge is power…10/10 ! They know what to do when you dont know where to even start !

Kristal Martinez

9th of August 2023

The 911 restoration team did a great job with demo, construction work, and cleaning! All with reasonable and affordable pricing. I definitely recommend them for restoration work on your home! Chastity and Eli were on it with communication! From speaking to the insurance company, to scheduling all the work, they kept me in the loop every step of the way. Including explaining everything that needed to be done, getting approval from the insurance company and the whole process of it. I will definitely be giving them a call again in the future if anything happens!

Maylee Salas

23rd of September 2023

Positive:

 Professionalism,

 Punctuality,

 Quality,

 Responsiveness

911 Restoration was able to help with a leak I had in my bedroom ceiling. They carefully and kindly moved and covered my things. They were patient enough to answer all my questions and were very professional. All in all it was a positive experience.