Water Damage Restoration in Tehachapi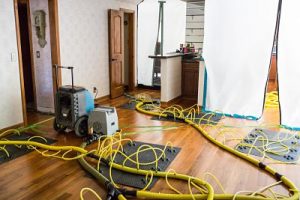 Property owners in Tehachapi need to be able to depend on a restoration company that will act fast when it comes to repairing pipe bursts, flood damage, and ceiling leaks.

911 Restoration of Bakersfield understands the importance of emergency flood cleanup services, which is why their office is open 24/7/365 to provide you with schematic water damage repairs.

Not only are we open around the clock, but the Tehachapi technicians guarantee to arrive at your property within 45 minutes of receiving your call, ready to implement same-day water remediation.

The flood cleanup team is IICRC certified to provide emergency service restoration work to all of Kern County. These services include water damage restoration, sewage restoration, and mold abatement.

If you find hazardous mold in your house or if a burst pipe floods your business, call 911 Restoration of Bakersfield and their technicians will provide you with a free visual inspection as soon as they arrive on the scene.
Dealing With A Burst Pipe In Your Property
If the pipes in your home or business freeze during the cold, winter nights, then it is likely that you will experience a pipe burst and may need professional flood cleanup services.

The winters in Kern County can become so cold that the temperatures create frozen pipes. If there is water inside of these pipes, then it will expand and break the metal, which is known as a burst pipe.

Once the water thaws and begins flowing regularly, it will shoot out through the cracked pipe and create flood damage throughout the area. A flood can potentially ruin your personal items, impact the structure of your property, and even cause a mold infestation.

The flooding cleanup team in Tehachapi will repair the burst pipe, implement thorough water remediation services, and even provide a mold inspection, to ensure that the floodwater has not sparked any mold growth.

Property owners can lessen their chances of experiencing a pipe burst by letting a trickle of water flow through the plumbing system at all times or by wrapping the frozen pipes in thermal sleeves.

911 Restoration of Bakersfield wants you to feel safe and secure when we are on the job, so call the flood cleanup specialists today!
Mold and Mildew Specialists in Kern County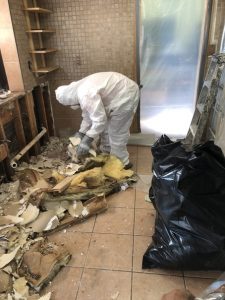 Water damage can easily create indoor mold, which is an issue that the experts at 911 Restoration of Bakersfield have seen time and time again.

A customer will allow a leaky pipe to go unmitigated until finally, an entire mold colony has grown in the damp, dark area under the sink. At that point, it is necessary to involve mold and mildew specialists.

When the mold can grow freely throughout a property, the spores are released into the air. Some people experience allergies when they inhale these mold particles, while others can have more severe reactions, such as asthma.

By reaching out for professional mold removal services, you will have peace of mind knowing that every trace of an infestation will be adequately removed, including any water damage that is discovered.

You can trust the Tehachapi technicians to remove mold from carpet and other awkward spaces in your home or business, so give 911 Restoration of Bakersfield a call today!

911 Restoration of Bakersfield proudly services Kern County and the surrounding cities.