Water Damage and Mold Removal in Edison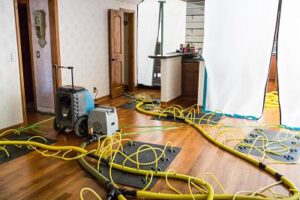 Dealing with the scorching heat in California is one issue Edison homeowners have to deal with. But also dealing with water damage emergencies is another inevitable disaster that can happen to anyone. It's the responsibility of owning property and making sure everything is in top shape.
What's the worst thing about property disasters is they can happen at any given moment. And they aren't forgiving about who their victims are. Imagine coming home to a flooded basement with burst pipes ruining your furniture. It's a nightmare no Edison homeowner wants to ever encounter.
That's why the team at 911 Restoration of Bakersfield is ready to put out any fire when disaster calls. Our well-experienced staff is IICRC-certified, which means you get the utmost care and service you deserve. They are trained in all types of disaster restoration services.
And because every customer's scenario is different, means you get a wholesome experience tailored to your needs.
We know how crucial time is the moment an emergency happens at the call of disaster. That's why our water damage restoration experts will arrive at the scene within 45 minutes of your call. 911 Restoration of Bakersfield specializes in serving the surrounding area including Edison.
Have peace of mind knowing you have a water restoration company in Edison that has your back the whole way through.
Tackle Mold Removal in Edison With a Fresh Start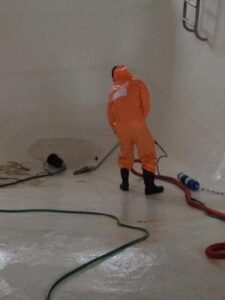 Dealing with the growth of mold on walls is the cousin of water damage. They are both related in the sense that they love ruining your property because of high moisture. The tricky part about water damage cleanup and mold in the house is they love to hide in tight spaces. They enter areas of your house you would have never imagined.
And if left untreated, you can open doors to potential health problems. Why put yourself at risk of ending up in the hospital with a hefty bill. Mold growth on walls can cause asthma, wheezing, coughing, serious illness, and lung problems. It's the invisible spores that enter through your nostrils and cause sickness.
Unfortunately there is a big portion of homeowners across the nation that have mold growth without knowing it. That's why we advise a professional mold expert in Edison to give you the assurance you need.
Give 911 Restoration of Bakersfield a call and we'll send over a mold expert within the next 45 minutes. It starts with a no-obligation mold inspection to check for any signs of damages and vulnerable areas of your Edison property.
So give yourself and your family a breath of fresh air knowing you guys are safe. No Edison homeowner should ever have to live in fear or uncertainty in their own home.
Call our water damage and mold remediation experts today to give you a Fresh Start. You'll be on your way to a new beginning!