Water Damage in Mettler
There needs to be immediate action when it comes to mitigating situations involving leaks and flood damage in Mettler. Otherwise, the stagnant moisture will diminish the structural integrity of the property through rot and mold development. 911 Restoration of Bakersfield is always standing by to help customers with water damage restoration. The technicians are available 24/7/365 and guarantee to arrive at your property within 45 minutes of being notified. If you are dealing with an emergency, repair techs will respond immediately, ready to administer same-day, flood cleanup in Mettler.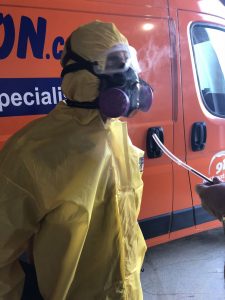 Our technicians will never make you wait long for help. The faster the repair techs can conduct water damage restoration in Mettler, the better the chances are of minimizing the losses in your home or business.
911 Restoration of Bakersfield employs IICRC certified technicians who have reached the highest standards in the industry as set by the Institute of Inspection, Cleaning, and Restoration. 
Not only can customers trust in our experienced, skilled staff, but they can feel confident knowing that the entire restoration company is licensed, bonded, and insured for their protection.
Property owners will receive a free visual inspection as soon as technicians arrive so they can determine the extent and source of the problem. This assessment will also allow them to formulate an estimate for the leak and flood cleanup needed.
911 Restoration of Bakersfield consistently keeps their prices competitive, so everyone in the Mettler community has access to quality care. So, call the team you can trust to conduct affordable, efficient water remediation today!
Residential And Commercial Water Damage Restoration
There are various ways for water to infiltrate a home or business. Whether you experience a malfunctioning washing machine, faulty dishwasher, leaking ice machine, pipe burst, or toilet overflow, water damage has the opportunity to form.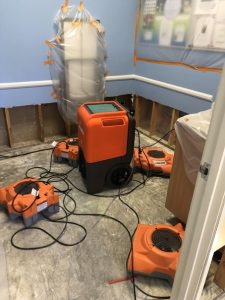 If any of these issues occur within your home, then you will most likely discover the situation relatively soon after it happens. However, if these circumstances arise in a commercial property, the water may be left to linger for quite some time before it is discovered.
The technicians at 911 Restoration of Bakersfield are prepared to provide leak repair and flood cleanup services in both residential and commercial properties in Mettler. 
They have extensive experience conducting water damage restoration in all different types of properties, and customers can trust they can handle any situation.
It is crucial to get the moisture out of the property quickly to prevent subsequent damages, which is why technicians will administer emergency water extractions right away.
When the bulk of the floodwater is removed from the premises, drying and dehumidifying machines will be set up to get the area as dry as possible. Getting the property sufficiently dry is vital to stopping mold development.
If black water from a toilet overflow has caused the water damage, the crew will conduct sewage restoration that includes meticulous cleaning measures. Technicians will also address the sewage smell by utilizing powerful cleaning agents and deodorizing techniques.
Call 911 Restoration of Bakersfield as soon as you discover any sign of water damage inside your home or business. We will do whatever is necessary to get your property back up and running as soon as possible.
A Water Restoration Team That Will Be There For You 24/7
Although 911 Restoration of Bakersfield is a nationwide restoration company, each branch is locally owned and operated. The staff understands the specific needs of the Mettler community, and they are knowledgable on what types of water damage restoration the properties in the area require.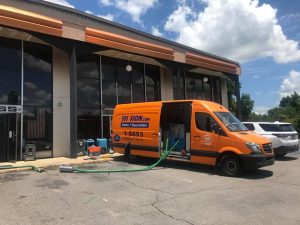 Problems involving appliances attached to the property's main water line are the primary source of water damage in homes and businesses in Mettler and the surrounding areas of Bakersfield.
Customers can trust that when they hire 911 Restoration of Bakersfield, they will receive water restoration services from a team that will handle every aspect of the job.
Along with providing leak repairs and flood cleanup services, staff members will assist customers with the logistics of their insurance. 911 Restoration offers free insurance consultations so you can better understand your policy and your coverage. 
Technicians on-site will help you take inventory of your property damage and create a lost itemization list to submit to your insurance company. They will also directly bill your provider and file your insurance claim for you.
When you work with 911 Restoration of Bakersfield, you will receive full-service, water remediation assistance from a team of professionals you can depend on to guide you through the entire process. So, call our office today, and we will turn your water disaster into a Fresh Start!
Servicing the cities of Arvin, Bakersfield, Buttonwillow, Delano, Edison, Kern County, Lamont, Lost Hills, McFarland, Mettler, Oildale, Pine Mountain Club, Shafter, Tehachapi, Wasco, Wheeler Ranch, and surrounding areas.