Mold Removal in Bakersfield and Kern County
.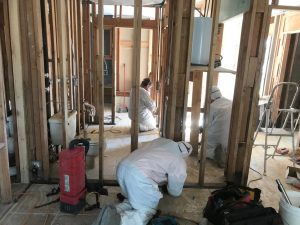 If you have had an unrepaired roof leak, sewage issue, fire damage, or a pipe burst there's a good chance mold has found its way into your home.  If you suspect mold growth, call the mold remediation Bakersfield CA with 911 Restoration Bakersfield for same day service and a free visual inspection, call us at 661-220-7584.
Typically, mold grows when excess moisture meets humid conditions and it can grow in as little as 24 hours and spread spores within 48 hours. Spores are known to trigger respiratory issues, such as coughing and asthma, which is why taking action quickly is important.
When you call our mold removal pros in Bakersfield for help, we don't take that lightly. Arriving to each call fully geared and equipped, our mold removal crew in Bakersfield get to work right away. With hazmat suits, industrial strength cleaning product and the latest technology and equipment, we get to the the clean up and remediation process right away.
Available 24/7/365, all year round, we are available when you need. Call the mold removal professionals in Kern County with 911 Restoration of Bakersfield today at 661-220-7584!
The Warning Signs for Mold Growth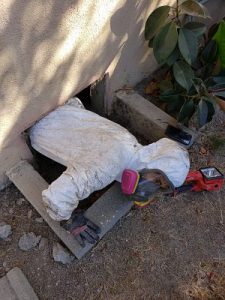 Mold can be extremely visible or very well hidden, but our mold removal specialists in Bakersfield provide a few revealing signs that mold is present. Some of these signs are:
Musty or damp odor
Black, grey, green or yellow patches
Coughing, wheezing, or feeling congested
Our mold removal pros in Kern County work around the clock to ensure your home is in a safe condition. We inspect every area of your property. Don't let mold infest and take over your home, call the mold removal techs in Bakersfield and we'll provide top-notch remediation services.
Removing All Possibilities of Fungal Growth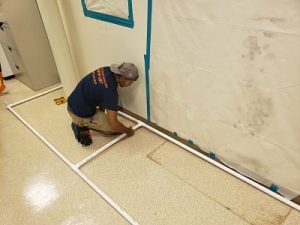 Mold doesn't grow out of nowhere. Its presence is a direct result of excess moisture. The quicker these situations are dealt with the less of a headache you will have to deal with.
While our IICRC-certified mold removal technicians in Bakersfield are handling repairs and remediation on site, our project managers will help you deal with any other questions or concerns you have. Providing you with quality repairs, peace of mind and a Fresh Start is what we aim for.
Let us get rid of any mold or fungal infestations within your home or commercial property! Call 911 Restoration of Bakersfield today at 661-220-7584!