Water Damage Restoration in Delano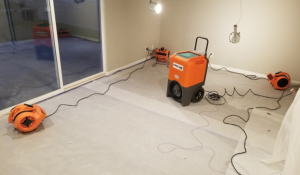 For property owners in Delano, the cold season brings with it many opportunities for water damage to invade their homes and businesses.

The freezing temperatures in the winter can cause frozen pipes, which then lead to pipe bursts, flooding, and water damage. 911 Restoration of Bakersfield has technicians available 24/7/365 to provide you with emergency flood damage restoration.

If you call the office in the middle of the night, flood cleanup professionals will be at your property within 45 minutes of receiving your call. They will arrive ready to implement same day services for your burst pipe or any other issue you may be experiencing.

Water damage can often lead to mold growth. If you discover mold in walls from water damage, the highly trained technicians will provide you with local and inexpensive mold removal services.

911 Restoration of Bakersfield brings water damage and mold remediation and restoration to the city of Delano, so give us a call today!
Frozen Pipes Can Cause Indoor Flooding
The best way to prevent a pipe burst is to take precautions before the cold months hit Delano. There are various ways you can keep your plumbing system from freezing and causing water damage in your property.

One of the most simple things you can do is to keep a slow drip of water flowing through the pipes at all times. With water constantly running through the pipes in your property the water won't be able to freeze inside of them.

You can also wrap them in thermal sleeves that will keep them warm during even the coldest nights in the winter. If you do not want to buy the sleeves, then you can wrap them in hot towels or use a blow dryer to defrost them.

Even when you take all the necessary preparations, you may still find yourself dealing with a burst pipe, and when you do, you can call the flood cleanup technicians. They will repair ceiling water damage, conduct flooding clean up, and even provide sewage restoration if a sewer pipe bursts.

If you find yourself dealing with the effects of a frozen pipe, call the emergency flood cleanup technicians in Delano, and they will make sure you receive peace of mind with their water damage restoration services.

Mold Removal Services in Delano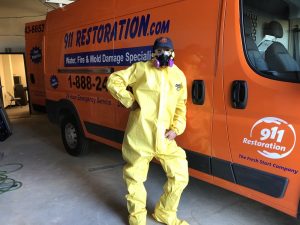 Frozen pipes and indoor flooding aren't the only problems that the Delano technicians can fix. 911 Restoration of Bakersfield is also a mold removal company, and their experts will eliminate mold from your home or business.

When mold is in a house, it can rapidly spread to all areas of the home. Just because you see mold on the wall, doesn't mean it isn't also growing in your ceiling and underneath your floorboards.

Our professional mold removers will dispose of moldy drywall, remove mold in the kitchen, and even implement carpet mold removal. They will also provide you with schematic water damage repairs.

The certified mold specialists want to make sure no mold or mildew is living in your property, that way you feel safe knowing that you aren't inhaling any spores.

They will work hard until they are confident that they have completely extracted all the mold in your house. So, call 911 Restoration of Bakersfield if you discover mold growing under your sink or anywhere else in your property.