Sewage Backup Cleanup in Bakersfield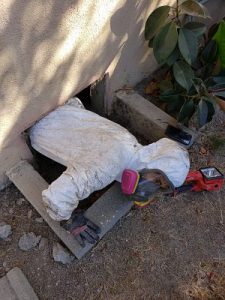 If are a property owner dealing with a sewage backup situation, our sewage backup & cleanup team in Bakersfield will arrive at the scene fully geared within 45 minutes of your call. You can reach us at 661-220-7584 and you can make sure that we will answer your call no matter the time of day.
Our licensed, bonded and insured sewage backup & cleanup pros are skilled in implementing repairs for situations such as:
Toilet overflow
Sewage spill
Black water cleanup
Pipe bursts
Odor control
These types of incidences involve proper clean up methods so that other issues such as mold infestation don't arise.
If any of these problems are affecting your home, address it immediately. Call and contact our sewage backup & cleanup pros in Bakersfield immediately.
Providing Proper Sewage Cleanup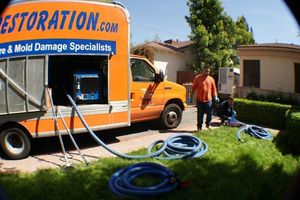 Sewage spills can happen at any moment, and they happen when there is excess pressure in the sewage system.  When you have a toilet overflow, it should not be taken lightly as it can lead to serious health problems. Sewage carries hazardous biological contaminants, which is why our sewage backup & cleanup specialists in Bakersfield gear up with hazmat suits before implanting any procedure.
Any area of your home entrenched in sewage for too long will cause damage to walls, floors and surrounding objects. So act quickly and call our IICRC-certified sewage backup & cleanup specialists in Bakersfield.
By working with our crew, you can be rest assured that your home is in the right hands. Certified, licensed, bonded and insured, we use advanced equipment and state of the art drying technology to diligently extract and clean out all traces of sewage, water, and excess moisture. Then by using infrared cameras, the sewage backup & cleanup techs in Bakersfield are able to detect moisture spots in those hard to see areas in between wall cavities and drywall.
We don't leave any areas uninspected, we go the extra mile to ensure your home is safe and in top condition. For immediate and affordable solutions, call the sewage backup cleanup pros with 911 Restoration of Bakersfield, our number is 661-220-7584.
Do You Have Insurance Coverage For Sewage Backup & Cleanup?
Many property owners have insurance but may not be covered for a sewage backup situation. When you work with our team, you not only work with certified technicians, but also with experienced project managers to get the coverage you need for potential property damage.
Our goal is to make the situation as light and seamless as possible. Our project managers will help you from the minute you call to the minute we warp up repairs. They will even delve into your insurance paperwork. We  figure out the type of claim you need to get it submitted as soon as possible.
The sewage backup & cleanup team in Bakersfield from 911 Restoration of Bakersfield provide quality and affordable services that you can count on no matter what time it is. Call our IICRC-certified water restoration technicians and we will always answer your call.