Water Damage in Edison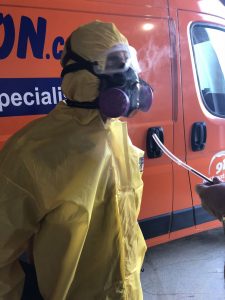 Water is a cleansing and calming element in the right context. But when it floods into your home or business through a burst pipe or leaky window, water suddenly feels like an unstoppable threat.
The staff at 911 Restoration of Bakersfield have seen every water disaster under the sun. They know what's at stake, and they know how remediate water damages and how to act fast to limit destruction in the first place.
When a water incident occurs, you can call 911 Restoration, day or night, 24/7/365. A friendly staff member will take your call, and experienced water damage restoration technicians will be at your door within 45 minutes.
Our flood cleanup staff is prepared to resolve whatever issue your unique situation requires. They perform emergency boarding up, leak detection, roof repair… they even perform a mold inspection and mold remediation once they've dried out the area.
911 Restoration also recognizes that the potential cost of a water incident can be as overwhelming as the damage itself. The water damage restoration staff is dedicated to making the path to recovery as easy as possible, so they even guide you through the insurance process. They help you understand what coverage your provider offers and file your claim for you.
From cleanup to repairs to mold inspection and prevention, your dedicated water remediation specialists leave your home better than new. At 911 Restoration, we believe property disasters are an opportunity for a Fresh Start. Call us today and let us prove it.
Emergency Flood Cleanup In Edison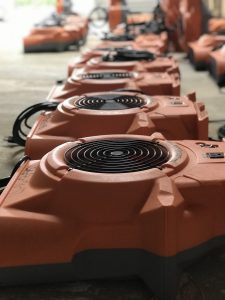 It's a property owner's nightmare—gallons of water spraying into your home or business as you slosh over soaked carpet, frantically trying to stop the source and minimize the damage. Whether the blame lies with a faulty pipe or one of Bakersfield's winter storms, you've got a full-blown emergency on your hands.
Our water damage restoration specialists don't waste a second. They immediately pack out and store your belongings away from the flooded area, then they start flood cleanup with water removal. Using high-quality, professional fans, they dry out the area completely. They inspect your drywall and sheetrock for any damages, and they tear out and repair any destroyed surfaces.
The water restoration team also knows how quickly a water crisis can become a mold crisis. Mold spores only need 24-48 hours to land on a damp surface and flourish into a colony. In order to truly restore your property after water damage, our technicians have been IICRC certified for mold remediation. They inspect your property completely for any trace of infestation. If growth is found, they remove the mold quickly and carefully.
Water damage restoration technicians have seen it all, and they know the panic you feel. You can be assured that when you call 911 Restoration of Bakersfield, you will receive immediate, compassionate service. If you're facing a water disaster in Edison or the surrounding communities, contact us now for comprehensive restoration.
Certified Mold Specialists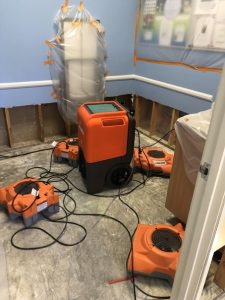 Mold is already a tricky organism, thriving in dark corners and behind surfaces. When you've been hit by water damage, mold can be even trickier. Property floods and roof leaks deliver water to unlikely areas in your home, causing mold to spread in inconvenient spaces like carpet and crawl spaces.
An unidentified mold colony can cause permanent damage to the structures of your home. Toxic mold can be harmful to your health. That's why 911 Restoration technicians are certified in mold inspection and removal. They'll never leave your property without knowing for sure that you're mold-free after water damage.
As part of their comprehensive service, our technicians offer a free visual mold inspection for property owners. If they discover growth, they deliver a sample to a third-party laboratory for identification so they know exactly how to proceed with your infestation. From there, they create a plan for mold removal, including structural drying and dehumidifying to discourage future growth.
If you discover mold in your property, it's important that you don't attempt mold removal yourself. Professional expertise and tools are required for effective and lasting mold remediation. Not to mention, when you disrupt toxic molds, you kick toxins up into the air and into your lungs.
When your property is struck by water, the potential damages to your home are many. At 911 Restoration, we take care of all the destruction so you can turn your focus to a brighter future. Call us today and let our certified technicians give you a Fresh Start.
Servicing the cities of Bakersfield, Buttonwillow, Wasco, Shafter, Lost Hills, Delano, Lamont, Arvin, Mettler, Wheeler Ranch, Edison, Oildale, Pine Mountain Club, Tehachapi, McFarland, Kern County, and surrounding areas.