Mold Removal in Wasco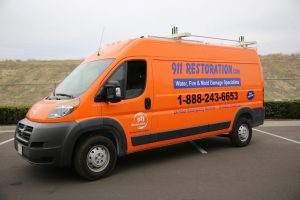 Did you know mold literally feeds on organic materials such as wood and paper?
It's true. If you've been putting off professional mold removal, you've been allowing your infestation to eat away at the structures of your home. This only leads to more costly repairs down the road. Not to mention, the longer you wait on mold decontamination, the more you expose yourself and others to the health hazards of mold.
The good news is that mold remediation is easier than you think with 911 Restoration of Bakersfield, give us a call at 661-220-7584. Hand your mold cleanup responsibilities over to our trained and IICRC certified mold experts. They offer a free visual mold inspection for property owners, complete mold remediation, and even damage repair. It doesn't matter if mold has invaded your pipes or contaminated your carpet—our mold decontamination experts are guaranteed to leave your property feeling better than new.
911 Restoration is licensed, bonded, and insured. Our company comes with all the experience and resources of a nationwide chain, but you can also count on your local mold remediation staff to tackle your situation with the heart and dedication of a community business. Every mold cleanup technician works with the goal of delivering immediate peace of mind. This means prompt service, thorough mold inspection, and safe mold removal…all at an affordable price.
If you require mold decontamination in Wasco, there's no reason to put it off one more day. Call 911 Restoration of Bakersfield at 661-220-7584 and find out how easy it is to get rid of the mold and move on.
Cleaning Services For Mold In Wasco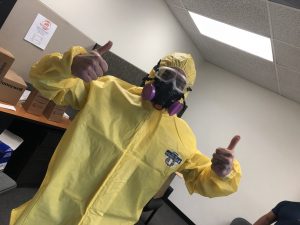 The experts of 911 Restoration have helped so many of your neighbors with mold removal in Wasco. They're ready and waiting to help you, too.
The crew uses professional tools for careful mold removal, and they dehumidify the structure of your property to ensure you won't need our mold cleanup services again anytime soon. The mold remediation experts at 911 Restoration are all about leaving your property in better-than-new condition. If they discover damage, they repair it. If they have to remove drywall, carpet, or floorboards, they replace it. No matter how your property has been destroyed, the mold cleanup crew has the skills to truly restore your home or business.
In other words, in any mold damage situation, 911 Restoration of Bakersfield has you covered, call us at 661-220-7584 and we will answer the phone no matter the time of day. Contact us today for the mold remediation service you deserve.
The Danger Of Having Mold In Your Home Or Business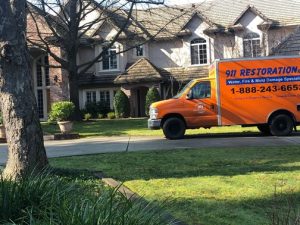 Mold is more than a threat to your property. It's a hazard to your health. While different molds present different levels of danger, the reality is that a mold infestation could cause anything from heightened allergies to heart problems. If you're a homeowner, this means your mold infestation is a danger to you, your family, and your pets. For business owners, you could put your colleagues and clients at risk without prompt, professional mold removal.
Black mold is the most notoriously toxic mold. While this variety often appears wet and has a distinct black or black-green color, it can take on a drier, more powdery consistency in some situations. It's important to leave identification and mold inspection to certified professionals.
It's also in your best interest to leave mold decontamination to the experts. When you try to handle mold removal yourself, you directly expose yourself to the mycotoxins of mold growth. This heightens your risk of breathing in those mycotoxins, leading to headaches, allergies, and even respiratory and heart problems. None of those results are worth saving the minimal cost of professional mold remediation. Besides, home mold removal remedies don't really work. Even if they remove the appearance of mold, household cleaners aren't formulated for true mold decontamination.
To really get rid of mold for good, call on the certified mold cleanup crew at 911 Restoration of Bakersfield. They're the true experts for mold inspection and mold remediation in Wasco, give us a call at 661-220-7584.
Call today for peace of mind and a truly Fresh Start.
Servicing the cities of Arvin, Bakersfield, Buttonwillow, Delano, Edison, Kern County, Lamont, Lost Hills, McFarland, Mettler, Oildale, Pine Mountain Club, Shafter, Tehachapi, Wasco, Wheeler Ranch, and surrounding areas.