Mold Removal in Edison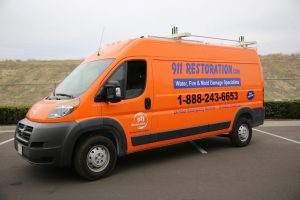 If you need mold removal in Edison, you need 911 Restoration of Bakersfield.
911 Restoration is staffed by IICRC certified mold remediation technicians who know how to decontaminate your home or business quickly, safely, and at limited cost to you. Just as important, they understand the risks mold poses to your property and to your health. Give us a call at 661-220-7584 and we will answer your call no matter the time of day.

Many property owners are tempted to let mold remediation fall to the bottom of their to-do list. As harmless as mold might seem, the truth is that the longer a colony lingers in your home or business, the likelier you are to wind up with costly damages. Mold can weaken the structures of your property, destroy your carpet or flooring, and release dangerous mycotoxins into the air you breathe.
The mold decontamination crew at 911 Restoration recognizes all these risks, and they work quickly to get rid of this major property hazard. After completing a thorough mold inspection and determining the nature of your infestation, they bring in professional tools to handle mold cleanup and structural dehumidifying to make sure the colony is gone for good.
911 Restoration of Bakersfield is licensed, bonded, and insured. The friendly mold remediation staff serves you with the expertise and resources of a national company, while reflecting the values and compassion of a locally owned and operated business. The mold removal technicians approach every job as if it were their own home or business at risk, and their own family's health on the line.
If you suspect you have a mold infestation, call 911 Restoration of Bakersfield at 661-220-7584. You can count on them for expert service and genuine care.
Local Inexpensive Mold Removal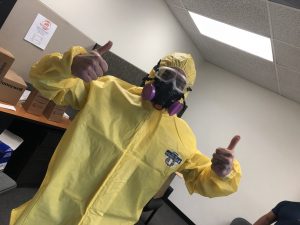 What is the best way to reduce costs on mold cleanup? Aside from working with an affordable company like 911 Restoration, the key is to call on mold removal services right away.
Mold can seem like a minor nuisance. Sure, it's unsightly, and it has a less-than-ideal smell. But in a life filled with busy family responsibilities, a hectic career, and a long list of necessary property repairs, mold remediation often becomes a lower priority.
Unfortunately, mold is often more destructive than it looks. If you don't call for mold decontamination as soon as possible, your infestation can literally eat away at organic materials in your home, including wood and paper. Walls and ceilings weaken, wallpaper is destroyed, and mold easily spreads throughout the entire property if it makes its way into air ducts.
Without immediate mold remediation, you're looking at costly repairs down the road. Fortunately, mold removal is easy with 911 Restoration of Bakersfield. Our certified mold decontamination crew conducts a thorough mold inspection to find even infestations you may not be aware of. They remove the mold carefully, taking extra steps to prevent the spread of spores and toxins. If any part of your property has already been damaged by mold, the mold remediation experts even handle repairs and replacement—whether that means carpet removal or putting up new drywall.
Finally, every mold cleanup job is completed with structural dehumidifying to make sure your home or business is resistant to future infestations.
With the frequent occurrence of heavy rains and water damage, the demand for mold remediation in Edison is always high. Luckily, you can count on 911 Restoration of Bakersfield. Call today at 661-220-7584 for fast, thorough service.
Black Mold Removal In Edison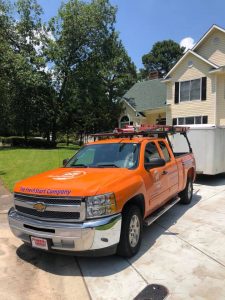 Many property owners rightfully worry about black mold on their walls, in their pipes, or anywhere else in their home or business. While there is a variety of mold types with a wide range of toxicity, black mold is well known to be the most dangerous. If you think you have black mold, contact 911 Restoration immediately for a thorough mold inspection.
You likely realize the risks in handling black mold removal yourself. However, it is important to note that mold cleanup is best handled by certified professionals, no matter what variety of mold you're dealing with. From mold inspection to removal and prevention, trained decontamination specialists have the tools and know-how to make sure your infestation is gone for good.
If you're ready to breathe easy, call 911 Restoration of Bakersfield for mold cleanup in Edison, our number is 661-220-7584. They'll show you a Fresh Start.
Servicing the cities of Arvin, Bakersfield, Buttonwillow, Delano, Edison, Kern County, Lamont, Lost Hills, McFarland, Mettler, Oildale, Pine Mountain Club, Shafter, Tehachapi, Wasco, Wheeler Ranch, and surrounding areas.