Mold Removal in Buttonwillow
Water leaks can often go unnoticed, and when that moisture is left to sit in the dark, warm areas of the property, mold can develop within as little as 24 hours. The mold specialists at 911 Restoration of Bakersfield understand the connection between water damage and mold. They will meticulously check all the corners of your property for signs of mold growth, leakage, and flood damage. Property owners will receive a free visual mold inspection, allowing technicians to determine the source of the infestation and the extent of the mold removal needed. The sooner you call 911 Restoration of Bakersfield, the quicker the repair techs can administer mold cleanup services and minimize your losses.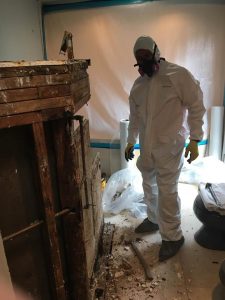 911 Restoration works with IICRC certified technicians who are trained to conduct water damage and mold cleanup services in both residential and commercial properties.
Along with mold restoration, repair techs will focus on water damage repairs, structural drying, and dehumidifying procedures. Getting your property as dry as possible will help prevent future infestations.
Customers can feel completely protected when they hire our mold mitigation company because the entire organization is licensed, bonded, and insured. We want to make sure you feel safe and secure when you hire our team.
It is a priority to provide the Buttonwillow community with exceptional customer service. We understand that it can be overwhelming to learn you have a mold infestation in your property. Our staff members want to be there to guide you through the entire process.
Call 911 Restoration of Bakersfield when you need mold cleanup in Buttonwillow. Our experienced mold specialists will turn your mold problem into a Fresh Start today!
Expert Water Damage And Mold Removal In Buttonwillow
Whenever there is stagnant moisture inside your property, there is a possibility that it can cause indoor mold, especially when the outdoor temperature is warm.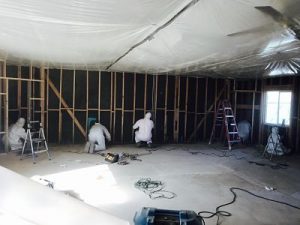 The hot sun and beat down on the surfaces of your home, causing condensation inside the attic and walls. This moisture can quickly turn into a mold infestation that can spread throughout the property.
Just because you can't see mold, it doesn't mean that it is not there. Mold tends to grow in areas that you do not regularly see, such as inside attics, air ducts, walls, sink cabinets, and crawlspaces.
If you notice signs of water damage or have recently been experiencing allergies, then there may be mold growing inside your home or business. By reaching out for a free visual mold inspection, you can have peace of mind knowing that professionals will catch an infestation before it gets any worse. 
Once 911 Restoration of Bakersfield is on the scene, their technicians will check every inch of your property. They are prepared to execute water damage and mold removal services to decontaminate the space completely.
Technicians will encapsulate mold with containment barriers to ensure they do not contaminate the other rooms in your property. Customers can trust we will take every effort to keep you and your family safe.
Call the mold removal company you can trust. The mold cleanup team in Buttonwillow cares and understands what you need to recover from a mold intrusion fully.
Local, Inexpensive Mold Removal From A Reputable Restoration Company
Mold spores are everywhere, and all they need is the proper mix of moisture, sustenance, and warmth to begin spreading throughout the walls and ceiling of your home or business.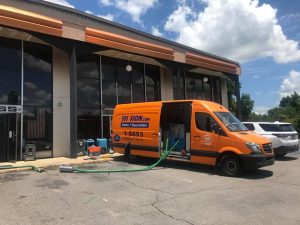 Since some indoor molds can be hazardous to your health, it is crucial to reach out for professional mold restoration as soon as you discover signs of an infestation.
Not only will our technicians conduct thorough and affordable mold decontamination services, but they will gather professional mold samples while they are on site.
Our technicians have experience with black mold remediation and will sanitize your home or business in full, no matter what species of mold may be growing inside. 
Call 911 Restoration of Bakersfield as soon as you notice mold on walls, ceilings, or anywhere else in your property. Technicians will respond quickly to turn your mold problem into the Fresh Start you deserve!
Servicing the cities of Arvin, Bakersfield, Buttonwillow, Delano, Edison, Kern County, Lamont, Lost Hills, McFarland, Mettler, Oildale, Pine Mountain Club, Shafter, Tehachapi, Wasco, Wheeler Ranch, and surrounding areas.