Preparing Your Home Before Going On A Vacation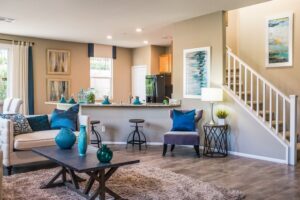 Going on a vacation can be very exciting. However, it can become equally dangerous too! In all the excitement and preparation for vacation, it can be easy to forget to prepare for home. Yes, your home needs to be prepared for nobody to take care of it for as long as you will be away.
Your vacation will be a lot more peaceful when you know that your home back in town is safe and sound and is prepared for your return too! Here's how you can prepare your home for your extended absence:
Book a Pet Boarding
If your pet is not accompanying you on vacation, you need to make arrangements for the pet. If you leave the pet at home all alone with an automatic food and water dispenser, you might come home to a sick pet and a destroyed home. Pets need company and someone to take care of them at all times. While you can also get a pet sitter to visit your home and check up on your pet every day for a few hours, we suggest leaving the pet at a pet boarding. It will reduce the chances of your pet burning down your house and ruining their health.
Store or Throw Away Food
Remove all food from the surfaces and store them properly in the cabinets or fridge. However, this only applied to packaged food that is nonperishable. Throw away all perishable food in the bin and empty the bin before you leave. You don't want to come home to innumerable flies around rotten food.
Rotten or spoiled food can also get moldy. Since mold easily spreads everywhere, various corners of your home may become moldy by the time you come back. Mold growth in your home will not only affect the quality and strength of your home but will also lead to mold exposure for you which can result in various health concerns
Install a Controlled Light
Ensuring your home's safety can add a lot of comfort to your vacation. Before leaving, inform a trustworthy neighbor about your trip and request them to keep an eye on.
We also suggest investing in one or more controlled lights. You can turn these lights on and off on your smartphone from anywhere in the world. They can greatly help in making your home look occupied and keeping burglars away.
Spray Insecticides
Leaving for a vacation is the ideal time to spray insecticides in your home. On regular days, spraying insecticides can become a hindrance to everyday life, or everyday life can become a hindrance to let insecticides be effective. However, with nobody to use any spaces, you can spray insecticides and let them sit and work their magic.
Inform the Subscriptions
While you may control the automatic lights from anywhere in the world, the unpicked newspapers can give away that home is empty. Therefore, you must inform the newspaper and magazine subscriptions to hold on to your copies for the time you will be away.
Alternatively, you can ask a trustworthy neighbor to pick them up for you and help you in ensuring your home's safety.
Seal the Windows
Sealing the windows will both ensure your home's safety and its cleanliness. Air brings a lot of dust with it, which can settle down on all the surfaces in your home. When you come back, you might develop a dust allergy due to the excessive dust that went uncleaned for the duration of your trip. Moreover, small animals and insects can also enter your home through neglected and open windows.
Unplug All Electronics
This is one of the most important steps to ensure your home doesn't burn down in your absence. Power fluctuation can happen anytime, and it can also affect any electric appliance anytime too. If you want to save money on replacing electric appliances and fire restoration, you should unplug all electric appliances when you go for a vacation.
Since there will be nobody home to use these appliances, there's no point in keeping them plugged in. If you are not installing the controlled lights, you can also disconnect the main power line to reduce the chances of power fluctuation affecting your home.
Close All Sewage Valves
Closing sewage valves will diminish the chances of any water damage in your absence. Your home's sewage system will stay dry and will be saved from experiencing any surprise damage too.
Disconnect Gas Connection
If you have a gas stove in your home, disconnecting the gas pipe from the stove and sealing it will ensure another layer of safety for your home in your absence. Since gas can spread unnoticed and can result in an explosion, later on, it is safer for you to disconnect and seal the gas connection before leaving.
Finally, don't forget to give your home a good sweep before leaving. Leaving a clean home would make coming back to it much more relaxing. However, if you notice any damage in your home after coming back, don't forget to call an emergency restoration service to get it resolved as soon as possible. Many restoration services, such as 911 Restoration of Bakersfield, provide emergency restoration services, including water damage, fire damage, mold damage, and sanitization services.