Mold Removal In Pine Mountain Club
Not only can water damage be sudden, shocking, and costly, but it can also be the catalyst to a mold problem. Property owners in Pine Mountain Club need to be aware of how quickly mold can result from even a seemingly small leak. 911 Restoration of Bakersfield was worked extensively in hot, desert climates and our technicians expertly understand how water and mold affect areas like Pine Mountain Club. The risk of pipe bursts, plumbing leaks, and flood damage raises in the winter when there is more rainfall and lower temperatures. Fortunately, if you need emergency water damage repairs, 911 Restoration of Bakersfield will provide you with assistance at your door within 45 minutes.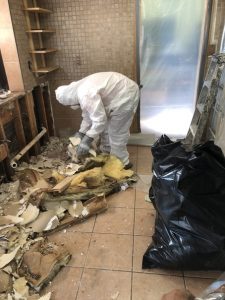 The faster you receive water remediation services, the better your chances are of preventing a mold infestation. To most efficiently help you, 911 Restoration of Bakersfield has service agents standing by 24/7/365 to take your call.
However, if you notice signs of mold already growing inside your home or business, technicians can administer prompt mold remediation in both residential and commercial properties.
Our mold restoration company is licensed, bonded, and insured for the protection of all its customers. Every technician is highly trained, holds an IICRC certification, and has years of experience conducting mold cleanup. 
It doesn't matter if you need extensive drying services, leaky pipe repairs, or black mold remediation. Our repair techs have the tools and skillset to decontaminate your property from any mold intrusion thoroughly.
911 Restoration of Bakersfield believes that every disaster is a chance to rebuild better and stronger than before. When technicians conduct mold cleanup in Pine Mountain Club, they promise total restoration and your property fortified against future mold infestation.
Technicians will provide property owners with a free visual mold inspection so they can get a clear picture of the extent of the damage. This initial inspection will also allow them to formulate an estimate.
When you're ready to turn your mold problem into the Fresh Start you have always wanted, call 911 Restoration of Bakersfield today!
Emergency Flood Cleanup Services Can Minimize Mold Damage
911 Restoration of Bakersfield has been in the restoration industry long enough to know how overwhelming it can be to wait for mold cleanup services. To make this chaotic time go smoothly, repair techs respond quickly to calls, ready to initiate expert mold restoration.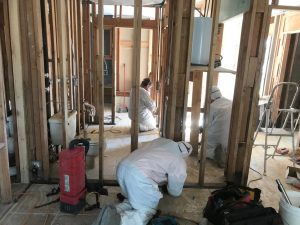 In addition to prompt service, you can expect our team to address every aspect of the situation, including water damage restoration. We can minimize the reach of the mold infestation by controlling the moisture levels in your property.
Once technicians have removed any standing water and repaired the source of the leak or flood, they will bring in professional fans to dry out the area and dehumidify the structure. 
Repair techs will make sure to keep all your belongings safe during the restoration process due to our system of packing out and storing undamaged items in your property.
If your property has endured any structural damage, the repair workers can fix it. Whether it's roof damage, warped flooring, or contaminated carpet, they have the tools and expertise to replace the destruction with solid, new materials.
Call 911 Restoration of Bakersfield as soon as you notice signs of water damage or mold in your home or business. Our technicians will give you peace of mind with their professionalism and knowledge of the industry.
Figuring Out If There Is Hazardous Mold In Your House
Without proper attention from a certified mold removal company like 911 Restoration of Bakersfield, your water damage emergency can quickly result in an indoor mold situation.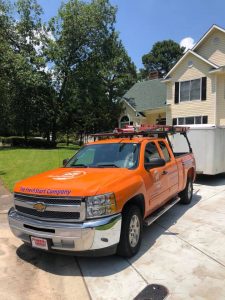 A thorough mold inspection should follow every water damage incident. Not only is mold unsightly, but it comes with serious health risks if it's left to spread throughout the property. 
Black mold is often caused by long-term moisture problems, such as an unnoticed attic leak or a pipe burst in a wall in a basement.
The potentially toxic nature of mold is why you should leave mold removal to a trained, mold remediation professional. If you attempt to clean mold on your own, you could expose yourself to harmful spores.
When you try to scrub away an infestation using household cleaners, you may cause the mold to release mycotoxins into the air and your lungs. Not to mention, this is not a truly effective remedy to sanitize your property.
The mold remediation experts at 911 Restoration of Bakersfield are highly trained and come prepared with professional tools for mold removal and structural dehumidifying. 
Technicians consistently handle mold decontamination with the utmost care, making sure they don't spread spores and mycotoxins throughout the property. They also conclude mold remediation with structural drying to prevent future infestations.
Every professional works hard to deliver wide-ranging services. When these repair techs are finished servicing your home or business, you can be sure your property will be wholly restored.
When you need mold cleanup, water restoration, or structural repairs in Pine Mountain Club, you deserve complete, comprehensive service. Call 911 Restoration of Bakersfield today, and we will give you the Fresh Start you deserve.
Servicing the cities of Arvin, Bakersfield, Buttonwillow, Delano, Edison, Kern County, Lamont, Lost Hills, McFarland, Mettler, Oildale, Pine Mountain Club, Shafter, Tehachapi, Wasco, Wheeler Ranch, and surrounding areas.