The Health Risk of Untreated Smoke Damage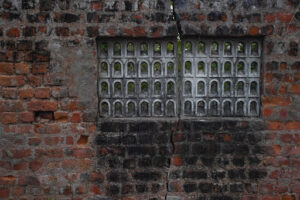 Health risks presented by fire and smoke damage aren't just limited to while the fire is raging but are also prevalent long after the fire has been extinguished. Without proper smoke damage restoration, there is a very good chance that the lingering smoke particles can introduce long-term health risks to you and your family. 
Even if the fire affected just one appliance or a single room, smoke will not be contained to that specific area. If you can smell even the slightest hint of smoke in any part of the house, understand that the area is suffering from home smoke damage. 
While the damage may not be as extensive in the upstairs bedroom if the microwave in your kitchen caught fire, it doesn't mean that you should rest easy. In this article, we will take a closer look at the health risk that untreated smoke damage presents to other appliances, home integrity, and most importantly, your health.
Smoke Damage Restoration & How It Can Save Lives
After a fire, you can expect the smoke to seep into all manner of places – even your crawl space, if there is an opening there. This will mean that you may find carbon residue or even soot (in severe cases) in your:
HVAC ducts

HVAC vents

Behind and inside walls

Outside your windows

Underneath window sills

Within and underneath furniture

Within electronics

Inside lighting fixtures and electrical sockets, and more.
A fire itself does not have long-lasting impacts, mind you. It is the smoke that actually presents a health risk long after a fire has ended. The flying elements and gases can physically harm structures and impede their overall integrity. 
Because of the composition of smoke, its particles tend to stick to each other and therefore create a greasy layer on surfaces, hence making it extremely difficult to get rid of. But why does your room or the attic require smoke and fire damage restoration if the fire was in your basement? 
This is because of smoke's natural tendency to travel to cooler areas. It uses the principle of diffusion to seep into your attic by whatever means necessary. These means may include:
Pipes

Vents

Wiring

Ducts

Or even through windows and doors. 
Therefore, smoke damage will be present even in places that you can't see!
The Health Impacts of Lack of Smoke Damage Restoration
While fire damage destroys the integrity of objects immediately, smoke damage takes time. He same is true for the health risks of smoke. Fire can cause immediately burns (or worse), smoke damage seeps into alveoli and other parts of the respiratory system over time to damage your organs.
Smoke can also cause immediately deaths, though. The carbon dioxide (CO2) and carbon monoxide (CO) released from fire can be deadly if breathed in. While CO2 may take a while to suffocate you, CO gas is poisonous and can cause immediate death if inhaled. 
Furthermore, smoke is a mixture of heated carbon atoms and gases released based on the material burning. This makes it difficult to determine its exact make-up. For example, wood fires will have a much different type of smoke (and therefore smoke damage) than burning plastic. 
When these burning particles are inhaled, it can result in burning your esophagus all the way to your alveoli (lungs). This damage can be temporary if dealt with immediately, but if you don't get smoke restoration services immediately, it can lead to further complications, such as:
Coughing

Vomiting

Nausea

Confusion

Drowsiness

Depression, or 

In severe cases, cancer.
Remember: The primary cause of death from smoke inhalation is carbon monoxide. It enters your body and creates a blanket on your alveoli, effectively blocking your breathing capabilities. Even the slightest bit of exposure can lead to death or permanent brain damage. 
Impact of Residual Particles On Long-Term Health
Apart from making breathing hard, smoke residue within a home can increase the prevalence of sinus allergies and skin irritations over the long run. These allergies will, over time, get worse and may not be treatable with over-the-counter medicines or lotions.
It is important to note that waiting for too long may result in these health issues becoming permanent, i.e., they will exist even after smoke damage restoration services have been performed. This is why you should always consider calling a trusted fire and smoke restoration company after any sort of fire for a quote. 
When you call them over, you should tell them the extent of the fire and have them do a full sweep of the house. 911 Restoration experts help you identify where you need a service performed and the extent of service, along with checking with your insurance provider whether or not they will cover the expenses. 
This will help you get a good idea of the extent of the damage before you let us work on it. If, however, the fire wasn't "explosive" or "smokey" enough, there is a chance that you may not need any service at all. Our experts can tell you if you are good to go as is, and won't charge you anything at all! 
This allows 911 Restoration of Bakersfield to offer impeccable fire and smoke damage restoration service, unlike any other! So, give us a call today and let us help you live safely.