Greywater or Sullage Restoration Process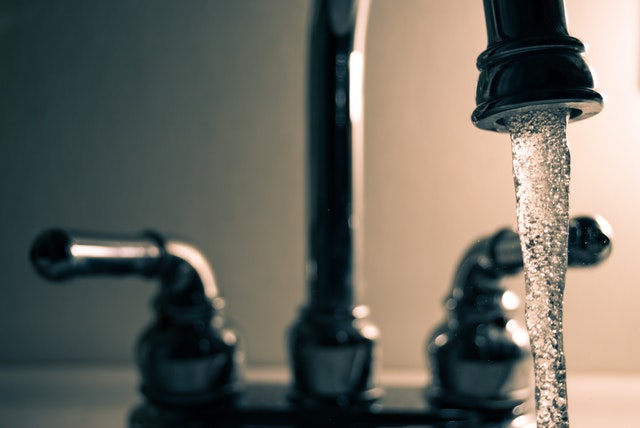 Treating the water damage can be a nightmare at times. Be it basement flooding, leaking plumbing, or stains on the ceilings and walls. There's so much to do! You'll be surprised that water damage restoration also varies, depending on the type of damage your property sustains. That's one essential factor why you need professional water damage remediators at your disposal to identify the kind of water damage and contamination your property is facing.
Broadly, there are three categories of water damage, including clean water, greywater, and black water damages. And if you're a property owner interested in learning more about greywater, its causes, and restoration procedures, you've stumbled on the right spot. Below we offer a precise guide to help you along with your mission so that you can treat sullage from your property like a pro.
Let's get started!
What Causes Sullage? 
First things first, what is sullage? Sullage or greywater is a category two of water damage that can be hazardous for your health and your pets. Due to clogged sump pumps, it includes water from washing machines, dishwashers, and basement flooding.
In short, sullage is the domestic wastewater that arises from every stream apart from the toilet waste. So, it can originate from sinks, bathtubs, showers, or washing kitchen utensils. 
Is Greywater Dangerous? 
Sullage can contain a high amount of germs and hence, can be dangerous for children playing near it or drinking it. It can also be hazardous for any individual to inhale the air around the water for an extended time. 
In addition, if you leave greywater untreated, it often accumulates in ponds across your property. The contaminated puddles quickly become breeding grounds for mosquitos, flies, and a plethora of bacteria and funguses. Not only does that look unappealing, but it smells immensely unpleasant as well. 
According to a report by WHO, sullage isn't the primary cause of cholera. However, it can still promote its widespread and other diseases if you don't immediately start greywater restoration.  
How to Begin Greywater Restoration Procedure? 
The best way to proceed with greywater restoration is by hiring IICRC certified water damage professionals to manage the work. They know and implement the most practical and rewarding ways to mitigate the destruction and keep your property germ-free. However, if you think you have sufficient skillset and knowledge to do the cleanup yourself, here's a quick step-by-step to assist. 
Dry the Area 
First, you must remove all the water to dry out the surface. You don't want moisture to build up anywhere near your property because it can encourage mold and other microorganisms. Therefore, you must dry out anything and everything inside your house exposed to greywater, including carpets, curtains, upholstered furniture, and drywall. 
Dispose or Remove Porous Items 
Next, you must get the porous items away from the interior. Materials like rugs, wooden shelves, and tables soaked with sullage are more likely to turn into breeding areas for mold even if the moisture dries away. So, it's better to dispose of such items to improve the overall sanitization and cleanliness for your loved ones and pets. 
Sanitize 
Now, you must disinfect the whole area, from the hard surfaces and whatever you managed to salvage from the sullage to the HVAC system. If you don't have adequate knowledge of greywater restoration, you must overlook HVACs while doing the cleanup. 
That's a grave error because you never know if the sullage led to mold creation within these systems. And if you don't clean your heating and air conditioning units, the infested air can circulate within your property and cause severe allergies. 
Therefore, you must use antibacterial cleaning solutions to remove water damage from all your savable possessions AND the HVAC equipment. Ideally, you might even need to replace specific components of your HVAC unit if they're beyond salvageable. Hiring experienced water damage restorers offers you an edge because they guide you on whether you need replacements or will the repairs be enough for your property.  
911 Restoration of Bakersfield- Water Damage Professionals Near Me
Whether you're going through sullage or any other kind of water damage or need experienced techs for sanitization, mold removal, or sewage cleanup, you can contact 911 Restoration of Bakersfield. We're IICRC certified experts who understand your requirements. Our team is available around the clock, and we promise a response time of 45 minutes to deliver quick and effective services even during emergencies. 
You can click on our website for further information on our service areas or call (661) 220-7584 to schedule your appointment. Our professionals are available for emergency water extraction, leak detection and repairs, free insurance consultation, and extensive property drying and dehumidifying. 
We use the safest and the latest equipment and practices to treat greywater restoration promptly and help you resume your routine lives without a hassle. Our services are one call away!