Mold Removal in Lamont
Like any city in Bakersfield, properties in Lamont are susceptible to becoming impacted by mold and water damage. Whether it be from a leaky roof, pipe burst, or sewage backup, invasive water can quickly lead to a mold infestation. Fortunately, 911 Restoration of Bakersfield is equipped to provide local and inexpensive mold removal in Lamont. Their technicians are prepared to provide property owners with a free visual mold inspection. This assessment will allow them to determine the extent of the damage, as well as formulate a cost estimate for mold removal.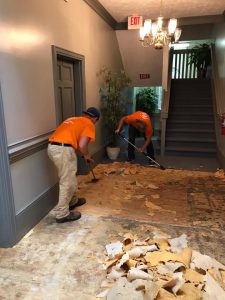 Customers can expect prompt mold cleanup services from 911 Restoration of Bakersfield. Since you may be dealing with potentially hazardous mold in your house, technicians will never make you wait long for help.
The technicians at 911 Restoration have been IICRC certified, having reached the highest standards in the industry set by the Institute of Inspection, Restoration, and Cleaning.
Not only do we work with highly certified and experienced technicians, but the entire mold removal company is licensed, bonded, and insured to ensure the protection of all our customers.
There is no time to waste when dealing with toxic mold. Call 911 Restoration of Bakersfield today and let us conduct the mold decontamination needed to turn your property back into a healthy environment for you and your family.
Mold In The Kitchen May Mean Mold Throughout The Entire Home
Customers must realize that just because they may see mold in one part of their home or business, that doesn't mean that it is only growing in that area.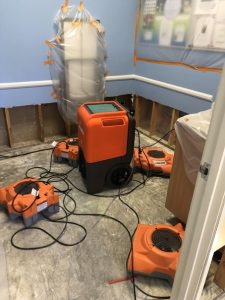 Mold has the ability to spread throughout the property behind the scenes, growing behind walls and ceilings. For example, if you see mold in the kitchen, it may also be growing inside the drywall and moving to other rooms.
The only way to know for sure the extent of the infestation is to have 911 Restoration of Bakersfield come out to conduct a mold inspection. Technicians will be able to figure out how severe the growth has become and stop it in its tracks.
Repair techs will begin cleaning mold on drywall, floors, and ceilings of the property. They will use special cleaning agents made explicitly for killing mold in walls and other surfaces.
By setting up containment barriers, the technicians will encapsulate the mold colony to stop spores from spreading to unaffected areas of the property. They will safely dispose of the moldy drywall and replace it with new sheetrock.
You can depend on 911 Restoration of Bakersfield for comprehensive structural repairs and mold cleanup in Lamont. So, call the mold specialists that care and understand what you need to make a full recovery today.
A Restoration Company That Specializes In Water Damage And Mold Cleanup
There is a strong link between water damage and mold, making it critical to hire a mold removal company that is equipped to handle situations involving both problems.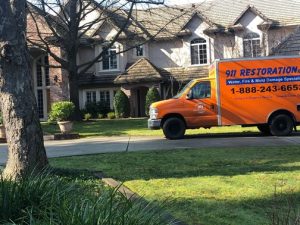 911 Restoration of Bakersfield has been in the restoration industry for decades, and their technicians have mitigated countless cases of mold and water damage.
Through our experience, we have come to understand that the only way to complete a successful restoration job is by also addressing the water issue. If the leaky roof or plumbing issue is not repaired, then the mold colony will eventually grow back.
On top of thorough mold removal services, customers can be sure that 911 Restoration of Bakersfield will conduct the water restoration services needed to prevent future instances of mold. 
When customers need mold cleanup that reaches beyond superficial cleaning and goes deep to the root of the problem, call 911 Restoration of Bakersfield. We will give you a Fresh Start today!
Servicing the cities of Arvin, Bakersfield, Buttonwillow, Delano, Edison, Kern County, Lamont, Lost Hills, McFarland, Mettler, Oildale, Pine Mountain Club, Shafter, Tehachapi, Wasco, Wheeler Ranch, and surrounding areas.