Does Smoke Damage Have Long-Term Impacts?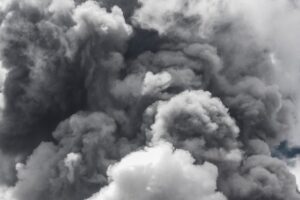 No matter how big or small the fire that caused smoke damage was, it can linger on in your home. Even if your oven caught fire and it was dealt with quickly in the kitchen, staying in that house would be hazardous to health. Smoke damage at home caused by a localized fire in one room usually spreads to other rooms in the house, making it a significant health risk for those staying there.
Once you've dealt with smoke damage, it may seem that the smoke has dissipated quickly, and the area is safe to live in. However, smoke and soot can be highly invasive; they will find their way all around the home using HVAC vents in most cases. You'll find smoke damage behind walls, furnishings, light fittings, and electrical sockets. Even if you can't visibly see smoke, there can still be soot particles in the environment which are a health risk if inhaled.
To effectively deal with smoke damage in homes, reach out to a reputable restoration company like 911 Restoration. We are available 24/7 and would reach sites within 45 minutes.
Long-Term Smoke Damage Effects on Health
Smoke comprises a complex mixture of gases and fine particles such as soot produced when wood and other organic materials in the house burn.
The biggest health threat from smoke is from these fine particles. When inhaled, they can easily penetrate deep into your lungs and cause many health problems, especially to people more at risk. It is important to take them to the hospital if they complain of any symptoms.
People With an Already Existing Heart or Lung Disease: If someone in the family has a history of angina, ischemic heart disease, chronic obstructive pulmonary disease, emphysema, or asthma, they are more likely to fall sick if smoke is inhaled.
An Older Adult: If you have grandparents at home, exposure to smokecan lead to heart or lung diseases, such as breathing difficulties.
Children and Teenagers Too: They are more at risk because their respiratory systems are still developing, and they breathe more polluted air than adults. Lingering smoke damage in the air indoors can severely impact children and teenagers with asthma.
People with Diabetes: Such adults are more at risk because they are more likely to have underlying cardiovascular disease.
Pregnant Women: If someone is pregnant in your house where there was fire damage, it is crucial to take her to a safe place or to another house where the air is clean. Smoky and polluted air could potentially affect the health of both the mother and the developing fetus.
Symptoms That Smoke Is Affecting You
A high concentration of smoke indoors can trigger the following symptoms in people:
Almost all people may experience burning eyes, a runny nose, cough, phlegm, wheezing, and difficulty breathing, especially if there is no source of ventilation.
People with heart disease will experience more serious and long-term symptoms such as chest pain, palpitations, shortness of breath, or fatigue.
Similarly, people with an already existing lung disease would experience worse symptoms. They may not breathe as deeply or as vigorously as usual and may experience symptoms such as coughing, phlegm, chest discomfort, wheezing, and shortness of breath.
Long-Term Smoke Damage Effects on Your Belongings
Other than health effects, smoke can also impact the expensive items in your home. Here are a few materials that smoke can damage if a restoration company is not called immediately.
Smoke particles are extremely penetrative and can get into curtains and upholstery. If your curtains smell of smoke, know that they have been damaged by smoke. Vacuuming the soot and smoke off can worsen cleaning difficulties that is why the right technique is crucial.
Smoke particles are invisible to the naked eye but if you smell smoke in your bedding or clothing, know that smoke has invaded your bedroom even though the fire was far from it. Removal of smoke particles takes special washing regimens and chemicals.
Wooden furniture would soon start to discolor or blacken with soon; most of the time, this becomes irreparable if immediate action is prolonged.
Porous materials such as drywall, plaster, wallpaper, paint, and exposed wood can quickly become permanently discolored. Professionals use dry chemical sponges to prevent soot from seeping into surfaces to cause permanent stains.
Fiberglass and Appliance Exteriors
These surfaces turn yellow within hours if left unaddressed. Take immediate action if you want to be able to restore your belongings.
Acidic soot can cause metal surfaces, such as metal furniture and appliances, to corrode with time. While you're waiting for the professional restoration team to arrive, wipe these surfaces with cooking oil to prevent further staining and rusting.
Plastic surfaces collect more smoke and discolor within minutes unless wiped down with a mild alkali cleaning solution.
You must clean items such as washing machines and basins quickly to prevent permanent staining.
Call 911 Restoration
To prevent the disastrous effects of smoke damage in your home, call 911 Restoration. A reputable restoration company in Bakersfield like ours will help you clean up smoke damage using advanced products, equipment, and techniques to remove all smoke and soot residue from the affected surfaces. Call us at (661) 220-7584 for emergencies!